Ruralwave Provides Internet, TV, and Home Phone Services throughout Durham Region, Simcoe County & the Kawarthas. High-Speed Internet Services Include Fibre Internet, Cable Internet, and Fixed Wireless Access Internet. Rogers Ignite Internet, TV, Streaming & Home Phone Services Also Now Available in Select Communities!
Rogers Ignite Internet Now Available In Select Areas!
Fibre-Powered Internet Up To 1.5GB Downloads. Unlimited Monthly Usage
Discover the ultimate entertainment experience
Enjoy all the entertainment you want, the way you want it with Ignite TV.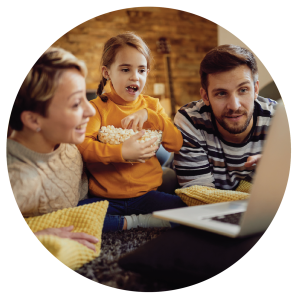 $20/mth. Off Any Internet Plan
Includes FREE Use of a Smart RG Router for 12 months
THINGS TO DO
ROGERS TV KAWARTHA
PLACES TO GO
ROGERS TV KAWARTHA
PEOPLE TO MEET
ROGERS TV KAWARTHA
Ruralwave subscribers now have access to a brand new channel which is hyper-focused on the Kawartha Lakes region. Follow along as we explore our community!
We invite the community to participate, follow along and create local content with us; it's easier than you think. Want to be featured in our shows or maybe have a show of your own?
If you have a local event coming up, add it to the community bulletin board on the Kawartha tv station.
Email us today at rogers.tvkawartha@rci.rogers.com.