Is Your Internet Not Working?
Here Is More Information That May Help You.
Outages & Planned Maintenance
.
There are no known outages or maintenance to report.
Which Type Of Internet Do You Have?
We need ever-increasing speeds as we become more and more dependent on the Internet in our daily lives. From casual use surfing the net, watching and downloading movies, sharing the net with family members, and even powering your business from home, Ruralwave can provide the connectivity you need using a variety of available technologies including WIFI, Cable, and Fibre Optic Cable.

Wireless Internet uses radio waves to send and receive internet data instead of radio sounds or TV pictures. But, unlike radio and TV, it is typically used to send signals only over relatively short distances with low-power transmitters via towers to small dishes located at your home or property. The height of the receiver is important for the best signal and performance.

Cable Internet uses cable TV infrastructure to transmit data.  This type of connection is normally brought to your neighbourhood via fibre and then distributed the last 300 to 500 meters via coaxial cable.  Typically this will provide 900Mb to 2GB of shared bandwidth per node. Pricing for copper is now more expensive than fibre for new builds and normally leads providers to install optical fibre cable over traditional coaxial, and existing cable lines still provide excellent service.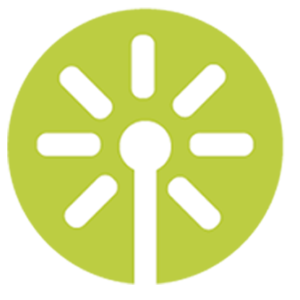 Fiber Optic Internet uses advanced light technology via strands of glass that transmit data at the speed of light. This allows data to be sent faster over greater distances. The data is sent from a network operations centre over a single fibre to a neighbourhood where it is split into multiple homes. Fibre has the advantage of high upload speeds over coaxial. Much like cable networks the split ratio varies but can normally end up with 16 to 20 homes sharing 1.5GB of data.
What plans are available in your area?
Check our Coverage map to see what plans are available in your area. In some cases, there may be more than one type of service to choose from.