Is Your Internet Not Working?
Here Is More Information That May Help You.
Outages & Planned Maintenance.
IPTV Buffering: We are currently experiencing an IPTV buffering issue in the Tyrone Area. During this time, subscribers in the area may experience a buffering/pixelating TV service. We've escalated this to our network team and they are actively working on a resolution. We apologize for any inconvenience this may cause and we thank you for your patience and understanding.
Which Type Of Internet Do You Have?
Ruralwave can provide high speed Internet services using a variety of available technologies including Fixed Wireless Access (FWA), Hybrid Fibre Cable (HFC), and Fibre To The Home (FTTH).

Wireless Internet uses radio waves to send and receive internet data instead of radio sounds or TV pictures. But, unlike radio and TV, it is typically used to send signals only over relatively short distances with low-power transmitters via towers to small dishes located at your home or property. The height of the receiver is important for the best signal and performance.

Cable Internet uses cable TV infrastructure to transmit data.  This type of connection is normally brought to your neighbourhood via fibre and then distributed the last 300 to 500 meters via coaxial cable.  Typically this will provide 900Mb to 2GB of shared bandwidth per node. Pricing for copper is now more expensive than fibre for new builds and normally leads providers to install optical fibre cable over traditional coaxial, and existing cable lines still provide excellent service.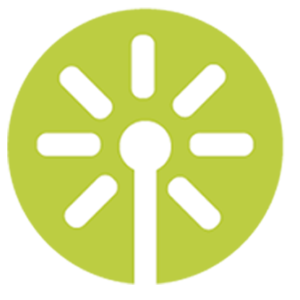 Fiber Optic Internet uses advanced light technology via strands of glass that transmit data at the speed of light. This allows data to be sent faster over greater distances. The data is sent from a network operations centre over a single fibre to a neighbourhood where it is split into multiple homes. Fibre has the advantage of high upload speeds over coaxial. Much like cable networks the split ratio varies but can normally end up with 16 to 20 homes sharing 1.5GB of data.
Do you throttle or traffic shape?
We do not filter traffic nor traffic shape. We do enforce a fair use policy to make sure no one person is using abnormally high amounts of bandwidth
How does your service compared to my current connection?
Depending on the type of connection you currently have, you can get a number of different comparisons to the Ruralwave experience.  
Ruralwave's Airstream Wireless Home Internet network operates up to 100MB/s download speeds
Ruralwave's cable Internet network up to 250MB/s download speeds
Ruralwave's fibre Internet network up to 1GB/s download speeds
Run a speed test by visiting this website https://performance.cira.ca/ and call Ruralwave to discuss an Internet solution that's right for your needs.
How do I run an Internet speed test?
Can I bring my own device or router?
We provide an option where you can bring your own device, but we highly recommend our Whole Home Managed service as it's guaranteed to be able to handle the increased speeds where consumer-grade routers generally can not. With our Whole Home Router service:
you are guaranteed to get your entire home covered with wireless if you wish!
you get firmware and security updates for free
if your device dies, it is replaced for free
we can troubleshoot the connection to our end device. If you bring-your-own-device (BYOD) then we can only troubleshoot the point of entry to your home. 
If you subscribe to our TV service, you will need to rent or purchase our set-top boxes (STB), similar to our phone services since they are digital phones; your old analog phones will not work.
How fast of an Internet connection do I need?
This question is totally dependent on your usage! A typical household with 2 devices streaming at the same time will normally use 25MB/s on those devices. As you add more streaming devices and home users you can double or triple your usage. Online gaming, video conferences, cloud storage and graphical transfers all require high data rates to transfer info faster. If you factor 25MB/s per active device in your home that generally is a good rule of thumb.
Will I get 1GB speeds to my home?
Currently, our fibre network will support these packages and we have the capacity to sell them on our network with no issues.  If you want our GIG packages please contact sales@ruralwave.ca  These packages are available to our FTTH customers now.  We can do a custom solution on wireless if you need these speeds as well but unfortunately, it is not as cost-effective as our FTTH solution.  We also provide 10Gb dedicated fibre to our commercial clients if desired.
How does the broadband connection come to my house?
We offer several ways to connect to our broadband network.  Our sales staff are happy to let you know which services are in your area. 
Our rural fixed wireless solution provides a connection via a fixed radio on the highest point on your home or a location with a direct line of site to our fixed wireless towers in your area which is connected to our ultrafast fibre network. 
Our cable service connects from our ultrafast fibre network to a "node" along your road which converts that signal to coaxial cable and delivers it to your home. 
Our fibre network is delivered from our ultrafast fibre network to a splitter box where it is connected to the fibre that goes direct to your home.  
All of these solutions can provide you with broadband internet access and services from Ruralwave.
Can I Limit Family Member Access?
Ruralwave offers a Kids Wifi add on for our Whole Home service which allows you to setup access times, limit access to certain sites and fully configure your Internet access.  
What happens if there is an issue?
Ruralwave has technicians monitoring our Internet network 24/7, 365 days a year. We are often notified far before an issue reaches your home, farm or business.  
In the event a technician is needed to repair your location, please contact our helpdesk at support@ruralwave.ca or via our customer portal.
If there is an issue that is impacting a group of customers such as an outage or maintenance work, we will post the information on our Support page above, and if warranted, we'll also post on our Facebook page or directly email impacted subscribers. You can follow Ruralwave on Facebook and Instagram.
What are your support options for my service?
Ruralwave is a multi-service provider.  We offer Internet service, TV service, Phone Service, and home network support.  Each package has its own limitations.  For example, if you purchase an Internet service plan we will support your connection to the point of entry to your home.  OR our POE.  If you purchase Ruralwave's Whole Home service we will support to your end device, 
IE phone
 or computer.  Unfortunately, we cannot support computer or phone / tablet hardware.  The support will be limited to the services we provide, for example, internet connection or TV service.  We offer several options to extend support in your home or office, contact 
sales@ruralwave.ca
 for details.
Do you offer a referral program?
Yes, Ruralwave offers a referral plan. Send an email to 
sales@ruralwave.ca
 with the name, address and phone number and when they sign up for Internet, TV or Phone, you receive a free month.
Does Ruralwave provide Satellite Internet or TV
We do not provide satellite services. Ruralwave provides Internet and TV via Fibre, Cable and Wireless.
Can I Add TV To My Wireless Internet?
Yes, Ruralwave offers AirStreamTV. For more information about adding TV to your current Internet subscription, visit:  sales@ruralwave.ca 
I Have A Seasonal Cottage/Trailer - Can I Get TV & Internet For The Summer Only?
Yes, Ruralwave offers flexible packages for the summer! In fact, we supply cable and wireless Internet to many seasonal campgrounds including: