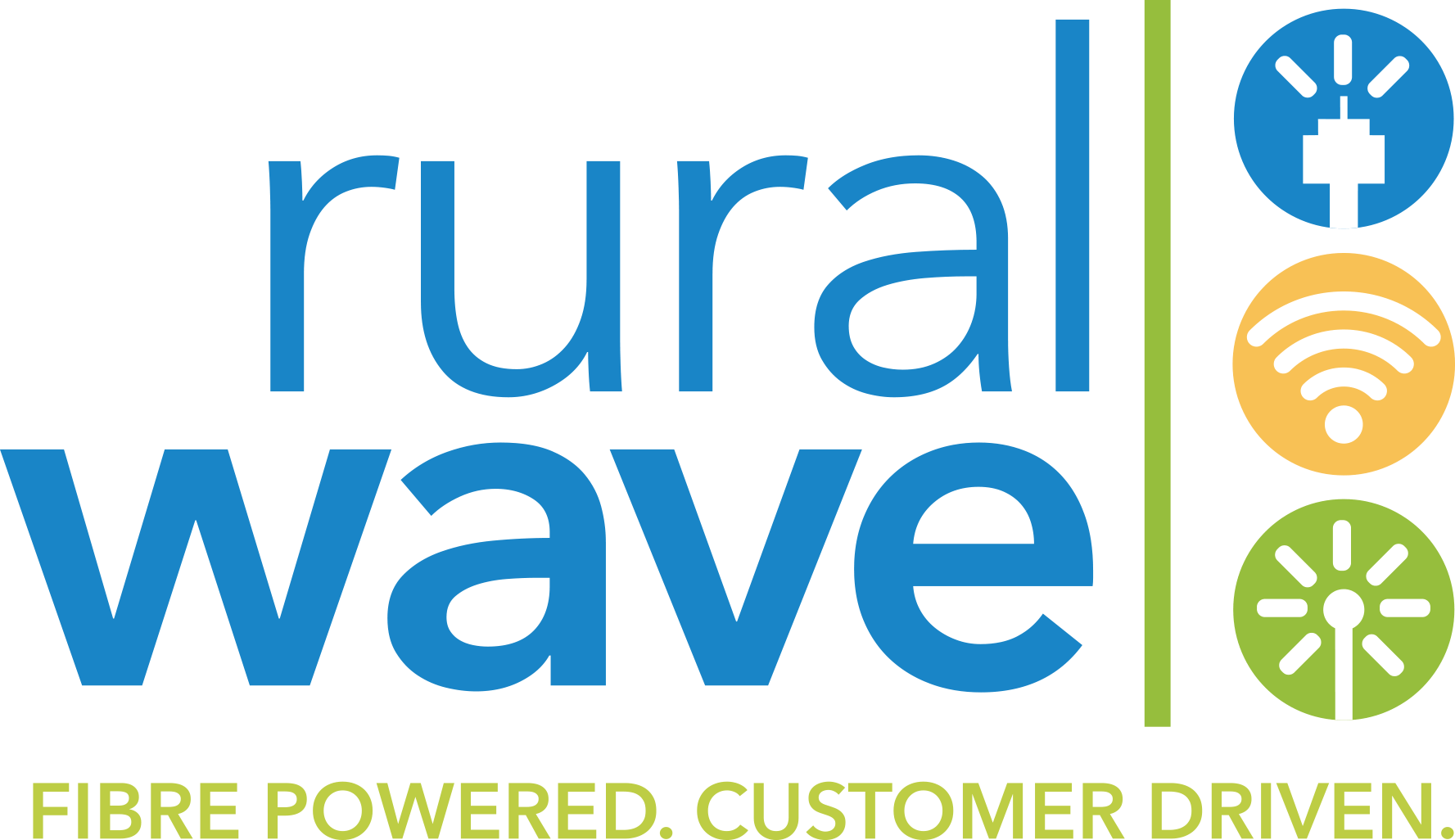 MEDIA RELEASE
LITTLE BRITAIN, ON, April 6, 2020 – Ruralwave and Kawartha Cable Internet companies Merge
Ruralwave, a recognized leader in rural broadband, today announced the rebuilding of Ruralwave and Kawartha Cable Internet to better reflect and showcase their combined Fibre Powered services including Fibre, Wireless, Cable, TV under one name "RuralWave".
"This rebuilding was not just cosmetic. We are releasing new Fibre powered products and it was time for Kawartha Cable Internet to become part of Ruralwave, " said Dan Risebrough Barnes. "What this means for existing subscribers is a simplification and a common presentation of services and products – you'll start to see changes in all the ways we communicate with each other for a better Internet experience."
As our new slogan states "Fibre Powered. Customer Driven" reinforces Ruralwave's investment into rural broadband innovation. A new website, designed by Victory Design, incorporates new modern symbols and colours that reflect today's Cable, Wireless and Fibre Optic products. The new site will make it easier for family and business customers alike to find what plan is right for them and get them connected to the right people. Ruralwave is rapidly expanding their networks to provide high-speed internet to more rural communities.
ABOUT RURALWAVE
As an established internet provider and champion of broadband expansion in the Durham Region, City of Kawartha Lakes and York Region, Ruralwave is passionate about bringing reliable and affordable internet connectivity to rural residents and businesses in Eastern Ontario. They provide high-speed connectivity using a variety of available technologies including Fibre to the Home, Fibre to the Curb, and Hybrid Fibre Coax. Together, they currently provide High Speed Internet with up to 250MB download speeds to Scugog Island, Caesarea, Manilla, Blackstock, Nestleton, Seagrave, Washburn Island, Little Britain and Oakwood. Ruralwave also provides Fixed Wireless coverage in Durham and Kawartha Lakes.
www.ruralwave.ca<https://ruralwave.ca>
MEDIA CONTACT
Dan Risebrough Barnes
705-432-8468 x 209
dan@ruralwave.ca